Comme chaque année depuis 1958, le concours de l'Eurovision s'est déroulé sous les meilleurs auspices. Vainqueur l'année dernière grâce à l'interprétation d'Euphoria de Loreen, chanson véritablement plébiscitée avec plus de 350 points, la Suède organisait donc le concours à son tour cette année.
C'est Amandine Bourgeois, qui a remporté La Nouvelle Star en 2008 qui représentait la France. Elle termine 23ème sur 26, juste devant La Finlande, l'Espagne et l'Irlande. L'année dernière la France avait terminé à la 22ème place. Je ne vais pas tirer à boulets rouges sur la chanteuse ni même sur les compositeurs de l'Enfer et moi (quel drôle de titre pour un concours à dominante plutôt pop et joyeuse tout de même !). Après Anggun l'année dernière, figée malgré elle dans une robe prête à s'envoler à tout instant sous les coups du ventilo,  et une chanson que j'aimais bien mais qui n'a laissé qu'indifférent, Amandine Bourgeois, qui a eu pourtant l'honneur d'ouvrir le bal repart sans doute très déçue. Il faut remonter à 1977 pour la dernière victoire française, soit près de 40 ans maintenant.
La gagnante, elle, est danoise. Elle s'appelle Emmelie de Forest, et a des faux airs d'Isla Fisher et par sa spontanéité rappelle une autre jeune chanteuse, allemande quant à elle, gagnante en 2010 avec Satellite : Lena.  J'ai entendu son single la première fois, il y a deux semaines et il y avait un vrai potentiel. Peut-être pas autant à mes yeux qu' Euphoria de Loreen, calibré et parfaitement dans le ton pour remporter le titre, mais Only teardrops, certes ballade arrive à conjuguer l'universalité de son propos à la jeunesse presque candide de son interprète. Coup double et coup d'essai concluant. Avec 281 points, elle devance l'Azerbaïdjan et l'Ukraine dont j'avais parlé ici même lors de la révélation du single choisi pour représenter ce pays.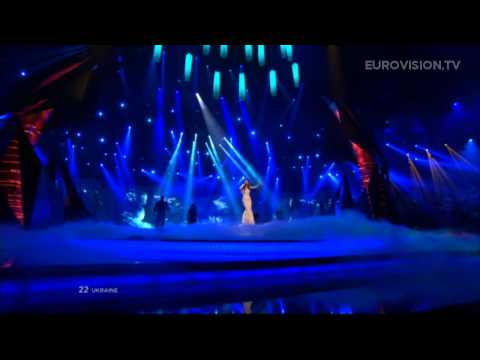 Gravity
Un concours qui s'est déroulé dans une ambiance festive, marqué par quelques attentions au mariage pour tous, en particulier lors de l'interprétation de la chanson finlandaise achevée par un baiser lesbien. L'Eurovision n'a pas vocation à être une tribune politique et sociale. Et pourtant, quelques moments forts ont rappelé qu'elles s'étaient invitées pour passer des messages, en 1998 lorsque Diana remporta le concours, cette victoire eu un écho particulier.
Only teardrops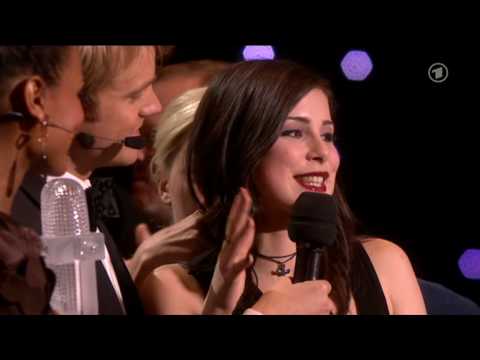 Satellite
Emmelie de Forest, ici encore candidate à l'Eurovision et déjà en route pour la gloire.
Sacrée hier soir
La chanteuse finlandaise a fait une fois de plus parler d'elle hier, même si sa chanson n'a pas du tout convaincu.
Marry Me
Evidemment ça beaucoup tweeté hier, et là, des messages un peu revanchards, d'autres frappés du sceau de l'incompréhension ont ponctué la soirée marquée par l'enthousiasme de la présentatrice suédoise. On sait à quel point les suédois prennent à cœur l'Eurovision depuis 1974 et la victoire de Waterloo du groupe ABBA. Hier, dans sa robe rose bonbon, celle-ci ne manquait pas d'humour, ni de piquant et parlait français avec un accent irrésistible. L'Eurovision c'est aussi l'occasion de découvrir des artistes en herbe, qui confirment ensuite par la suite ou non. L'année dernière j'avais beaucoup aimé la chypriote Ivi Adamou, mais aussi Getter Jaani. Cette année je vais suivre la norvégienne Margaret Berger, impressionnante avec son I feed you my love. A noter que c'est Bonnie Tyler, interprète de Total Eclipse of the heart qui représenta l'Angleterre hier. C'est désormais au Danemark d'organiser le prochain Eurovision.
Les cinq premières places
Danemark
Only teardrops
Azerbaïdjan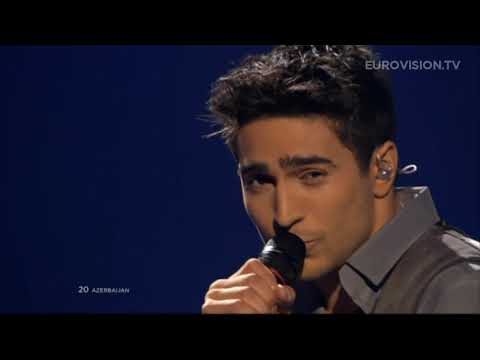 Hold me
Norvège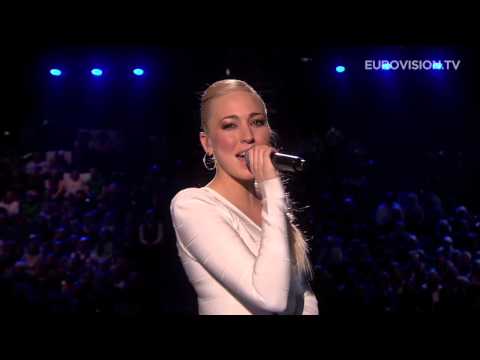 I feed you my love
Ukraine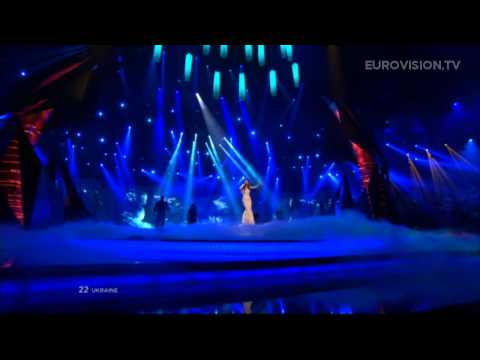 Gravity
Russia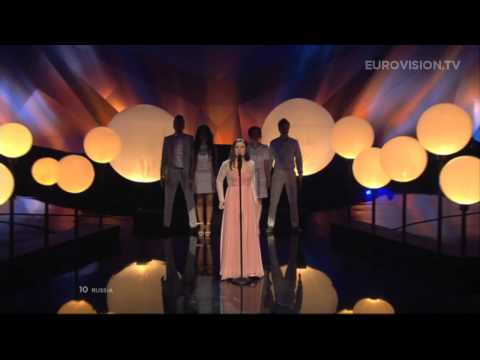 What if
Le palmarès
2. Azerbaïdjan, 234 points
3. Ukraine, 214 points
4. Norvège, 191 points
5. Russie, 174 points
6. Grèce, 152 points
7. Italie, 126 points
8. Malte, 120 points
9. Pays-Bas, 114 points
10. Hongrie, 84 points
11. Moldavie, 71 points
12. Belgique, 71 points
13. Roumanie, 65 points
14. Suède, 62 points
15. Géorgie, 50 points
16. Belarus, 48 points
17. Islande, 47 points
18. Arménie, 41 points
19. Royaume Uni, 23 points
20. Estonie, 19 points
21. Allemagne, 18 points
22. Lituanie, 17 points
23. France, 14 points
24. Finlande, 13 points
25. Espagne, 8 points
26. Irlande, 5 points