Nous y sommes. Le moment-clé des classements annuels musicaux est arrivé. Ils fleurissent actuellement sur le net et c'est bien normal. A chaque fin d'année les rédactions des magazines spécialisés se mettent en quatre pour accoucher de leurs tops et viser ainsi le plus large public possible, le cas étant analogue avec les classements des films.
Les tops des magazines sont déjà référencés et en ligne depuis un mois pour certains. On peut consulter, entre autres, les tops de Mojo, Spin, du NME, de Pitchfork mais aussi ceux de besteveralbums, rateyourmusic.com, Prettymuchamazing, popcrush.com, de senscritique, ou encore aller piocher également chez Allmusic qui a l'avantage de parler des musiques du Moyen et Proche-Orient. Et ce sera ainsi jusqu'à la mi-décembre. Ensuite une page sera tournée et on regardera vers 2014.

La blogosphère, dont l'auteur de ces lignes s'active également. Après des heures d'écoutes et de (ré)écoutes attentives des disques marquants de l'année, après des délibérations personnelles ( » Je garde celui-ci ? Et celui-là ? » ) il est désormais temps de faire des bilans et de dresser les listes (cette fois-ci préférentielles) des chouchous qui ont bercé les oreilles, apporté leur touche d'émotion, et parfois même un véritable vent de fraîcheur, qu'il soit pop, rock, dance, électro, techno, house, surf, punk, metal, et j'en passe.
Les membres du groupe La Femme : LA révélation française de l'année.
Les dix premières places sont ce que je retiens de plus fort voire d'essentiel cette année. Pour les autres parce qu'ils ont aussi marqué de leur empreinte ces voyages musicaux passionnants, sexy, drôles, euphorisants parfois, une place de choix leur est accordée. Une année musicale qui comme nous allons le voir a été très riche, et marquée par de nombreux évènements. Des retours tonitruants, des albums sortis après plusieurs années d'absence, et surtout pas mal de nouvelles découvertes, de premiers albums prometteurs voire même prodigieux.
Lauren Mayberry du groupe Chvrches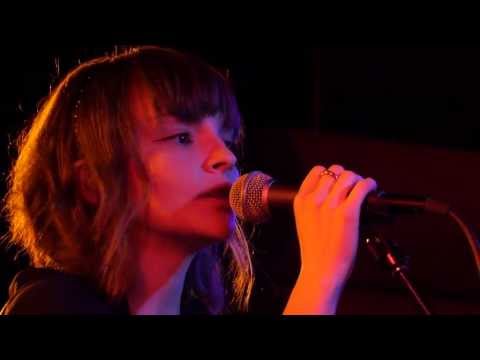 Et si l'on vous dit que le rock ou la pop française va mal, qu'elle ne sort plus rien d'intéressant, c'est soit que les personnes qui le revendiquent n'ont pas écouté de disques français cette année, soit qu'elles lui ont tourné le dos avec les raisons qui leur sont propres et décidé de faire la sourde oreille. Mais ce serait dommage de passer à côté des perles, car des perles il y en a eu.
Pendentif  et ses membres s'amusent bien.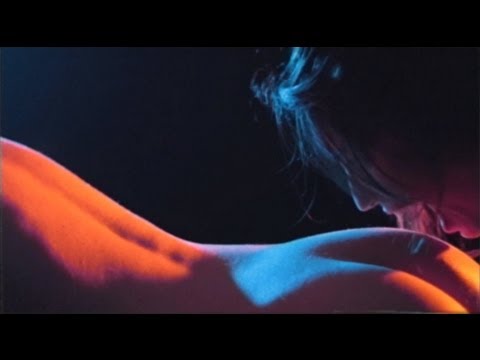 A mes yeux (et oreilles), cette année 2013 marque un nouveau souffle pour la pop française en général, déjà souligné par la sortie récente de compilations, dont celle des Inrocks, intitulée Education Française volume 1 (à ne pas confondre avec un film français de 1982 intitulé Education anglaise). Et ce n'est rien de dire qu'elle ne s'est pas portée aussi bien depuis des années. Et qu'elle figure aux premiers rangs des réussites éclatantes de l'année musicale.
Pour s'en convaincre, voici une liste des 20 premiers disques de l'année, du 1er donc au 20ème. 8 des meilleurs albums de l'année sont des premiers albums (La femme, Chrvches, Lorde, Aline, Ayah Mahar, Haim, Deap Vally, Marnie), ce qui donne une idée de la qualité de la production musicale.
Ayah Mayar
Je note trois grandes tendances :
Un son français revigoré, et lorsque Le couleur qui est pourtant un groupe québécois s'y colle, cela rajoute un charme supplémentaire, car le groupe chante dans la langue de Molière alors que certains autres de leurs compatriotes ont au contraire choisi l'anglais.

Une très belle part donnée à la synthpop que l'on retrouve sur pas mal d'albums, dont ceux que j'ai aimés cette année. Ce n'est certainement pas le fruit du hasard.

Un stoner rock américain influencé par Queens of the stone age qui fait aussi des petits : Deap Vally, California X, Wavves (même si ce dernier groupe ne m'a guère enchanté)

Jannika B
Une nette domination si l'on peut dire de l'Angleterre dans le top 10, bien que 3 albums français se trouvent aussi dans ce même top. Ce n'est franchement pas rien. Des déceptions aussi : Lady Gaga (pour le moment je n'ai pas eu envie de réécouter son disque, mais cela viendra, je me laisse juste un peu de temps), The Strokes dont l'excitation première s'est ensuite évaporée au fil des mois, Wavves qui me semblait fantastique mais je n'avais écouté qu'un ou deux morceaux.

Et puis le carton français de Stromae (artiste belge) qui m'a laissé perplexe. Non que je ne sois pas content pour son succès personnel (après un premier album passé quasiment inaperçu en comparaison), mais entendre dans tous les supermarchés, au travail et jusque dans les entrailles du métro Gare de Lyon le son de Papaoutai alors que s'annonce un incident de signalisation était trop pour moi. Je n'ai toujours pas compris l'engouement général, même si cela a un côté positif : il permet de faire repartir les ventes de CDs.
Chela
Je n'ai pas eu trop de mal à établir le top 10, les disques qui m'ont le plus touché, ému, enthousiasmé cette année, me sont venus assez naturellement dans l'ordre indiqué. La première place est pour moi une évidence, et j'espère que ce groupe de Montréal va parvenir sans mal à souffler sa pop mélodieuse, légère et sucrée en France, car il le mérite amplement.
C'est tout simplement ce que j'ai entendu de plus pop cette année, même si j'ai écouté pas mal de disques dans le genre. C'est aussi un EP, je déroge à la règle (ce n'est pas un album), c'est très court, 20 minutes, mais je n'enlève rien, je ne retire aucune note, aucun accord. Petit bijou.
Un extrait du clip Les vacances de 87 (Le couleur / Voyage Love – 2013)
La deuxième place pour les jeunes de Biarritz du groupe hétéroclite La Femme et leur musique qui croise les genres, entre surf pop, musique rétro, électro et guitares sanguines, sur fond de psychédélisme, de synthétiseurs et de batterie inspirés. Un disque prodigieux que j'ai mis un peu de temps à apprécier après une écoute difficile qui ne rendait rien en magasin, mais c'est comme si les Berruriers noirs s'étaient réincarnés avec Abba et les Cars. Il y a un peu de cela. Et beaucoup de talent.
Chvrches, parce qu'après avoir écouté Gun et son clip phosphorescent, complètement anachronique, c'est le son énorme des synthétiseurs qui fait briller la synthpop du groupe, ses mélodies douces et enveloppantes qui ont emporté mon adhésion. J'adore chaque morceau. Et surtout je trouve Lauren Mayberry tout simplement incroyable, car c'est elle qui apporte le véritable charme féminin à ce combo

Moi pour qui les barbes sont presque partout aujourd'hui (il suffit de jeter un œil dans la rue, les hommes se sont donnés le mot, c'est bien ça ?!), je trouve ces barbus écossais étonnamment cools et bonhommes (il suffit de les écouter en interviews).
Chvrches
Aline eux (il ne s'agit en effet pas d'une artiste solo féminin, d'ailleurs il est amusant que le groupe ait pu jouer de ce fantasme si l'on ne connaissait absolument rien du groupe et s'attendait à une révélation de ce genre) injecte une influence anglaise (The Smiths, The Cure pour certaines intros à la basse) tout en livrant un album hyper personnel, enjoué et original. Dommage que le public n'ait pas forcément suivi pour ce disque pétillant.
Il est d'ailleurs très intéressant de lire cet interview croisé et ici des deux groupes La Femme/Aline sur les sentiments de chacun et le ressenti vis-à-vis de l'espoir crée par une nouvelle scène française de la pop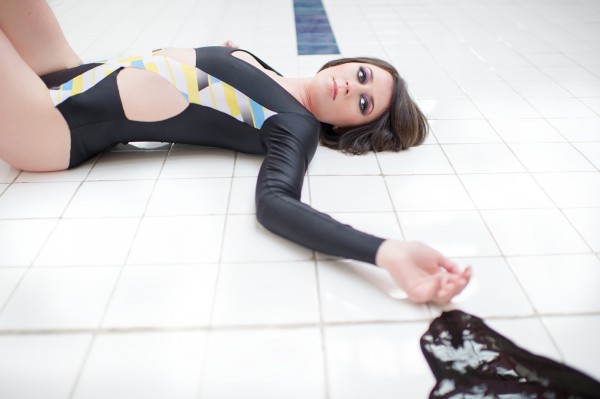 Marnie et son premier album solo après Ladytron.
Lorde est sans aucun doute la révélation néo-zélandaise de l'année (avec ses copains de Tahuna Breaks), et elle a garni les pages des magazines fait les Une (françaises et étrangères) en moins de temps qu'il ne le faut pour l'écrire au moment de la sortie de Royals.
Le groupe Aline
Depuis son premier et très bon EP (The Love Club, superbe pochette à l'inverse de celle de son premier disque, ultra minimaliste, on ne peut guère faire plus simple), la très jeune cadette de la pop mondiale a réussi le tournant du premier album et s'en sort avec un disque enveloppant, blindé de sons électros et porté par une voix atypique.
A noter également le monument de la chanteuse ouzbèke Ruhshona qui sort non pas un double album (ça aurait pu l'être) mais un disque de 27 titres. On peut penser que l'inspiration s'épuise au bout du 15ème morceau, mais ce n'est pas le cas et il reste encore l'équivalent d'un album à venir avec des titres diversifiés. En tout cas si vous souhaitez entendre ce que peut donner un disque de pop/folk/dance/électro/hip-hop ouzbèke c'est le moment.

Les soeurs du trio Haim
En sus des qualités intrinsèques des disques, il y aussi une part de subjectivité et pas mal, voire beaucoup d'affectif ainsi que le rôle des amis/blogueurs dans les découvertes. Je ne connaîtrais pas Fuck Buttons ni même La Femme sans rêveur, et pas plus Chelsea Wolfe sans Nio ou Haim et Marnie sans Justin. Les écoutes ont aussi réservé des surprises, avec des disques fulgurants, parce que justement très courts (Le couleur, Chela, Puss in Boots).
De ce top, il émerge également des personnalités féminines fortes. L'année 2013 a ainsi été l'occasion de mettre (littéralement) sur le devant de la scène des personnalités féminines très attachantes, dont voici quelques portraits.
Bien sûr, et comme d'habitude, vos commentaires sont les bienvenus (et j'attends les tops de rêveur et Nio entre autres)
Le couleur – Voyage amoureux (2013) : un single formidable.
En cliquant sur les vignettes ci-dessous des meilleurs albums, vous accéderez à chaque single.
Les 20 premiers albums dans le détail (en cliquant sur le titre de l'album vous accéderez à l'écoute de certains disques)

Le couleur

/ Voyage Love (

Canada

)

La femme

/Psycho Tropical Berlin  (

France

)

Chvrches

/ The bones of what you believe (

Écosse

)

Aline

/ Regarde le ciel (

France

)

Lorde

/ Pure Heroïne (

Nouvelle-Zélande

)

Editors

/  The weight of your love (

Angleterre

)

Puss in Boots

/ Razzle Dazzle (

France

)

Marnie

/Crystal World (

Ecosse

)

Jannika B 

/ Kaikki Rokheus (

Finlande

)

Birdy

/ Fire Within (

Angleterre

)

Katrin Isa

/ Banooyeh Eshg (

Iran

)

Chela

/ Zero Mixtape (

Australie

)

Emika

/ DVA (

Angleterre

)

Haim

/ Days are Gone (

Etats-Unis

)

Franz Ferdinand

/ Right Thoughts, Right Words, Right Action (

Angleterre

)

Ayah Marar

/ The Real (

Jordanie

)

Fuck Buttons

/ Slow Focus (

Angleterre

)

Queens of the Stone Age

/ Like Clockwork (

Etats-Unis

)

Ruhshona

/ Yuragim (

Ouzbékistan

)

Tegan and Sara

/ Heatthrob (

Canada

)