La première partie du Top Albums 2013 révélait les 20 premiers albums que j'ai préférés cette année. Depuis sa parution, d'autres tops de la presse spécialisée (et de leur vitrine internet) sont apparus. C'est le cas pour le magazine complex.com, lequel cite d'ailleurs l'album Avalanches de Quadron, un disque d'un groupe danois que je ne place personnellement pas parmi mes favoris, mais dont la pochette est réussie et quelques titres accrocheurs, comme celui-ci .
Timeout y est allé aussi du sien, blogue.enmusique.ca, FasterLouder également, tout comme Paste, le blog français musiclodge.fr, celui de pigeonsandplanes qui livre au passage une petite analyse des fuites d'albums, c'est-à-dire de leur mise en ligne bien avant leur sortie officielle en support physique, même si la tendance actuelle serait à ne plus acheter les disques mais plutôt à les télécharger, pour les écouter ensuite à l'envie.

Une année 2013 qui de la plume de beaucoup représente une année considérée comme excellente, sinon très bonne, voire orgiaque, pour pigeonsandplanes mais pas uniquement eux. Je vais aussi dans ce sens : celui d'une forte diversité de styles, avec des groupes très différents les uns des autres, un beau renouvellement de la scène pop française par exemple, le retour de valeurs sûres (Etienne Daho, Daft Punk même si ces derniers n'ont pas livré à mon sens un album extraordinaire, sympathique et plaisant à l'écoute plutôt, à l'instar de leur nouveau clip, dévoilé hier)
Kadebostany
Si ce n'est pas un coup de foudre pour l'électro française des plus célèbres DJ Versaillais dans le monde, en revanche, la deuxième partie du classement fait aussi poindre le bout du nez d'un rock qui cette année a aussi fait des siennes et a réinjecté du rythme et une énergie brute dans un style stoner qui n'a rien perdu de son influence depuis un certain album éponyme de Queens of the stone age (et même Kyuss toujours avec Josh Homme en leader) sorti en 1998.
Deap Vally et son rock séminal féminin, les riffs tranchants de California X qui contrairement à son nom ne vient pas tout droit de Californie mais du Massachusetts. Je pensais même trouver en Wavves quelque chose de fort, mais l'impression ne fut que subliminale, j'ai au final trouvé cela plutôt pénible malgré un ou deux bons titres. Tomahawk eux ont en revanche tiré leur épingle du jeu avec leur très bon nouveau disque. Il y a quelque chose d'Ugly in the morning dans la chanson The Quiet Few et leur single South Paw est génial.

Depeche mode
C'est aussi le souffle un peu anarchiste, avec des synthé analogiques, une envie de jouer avec le feu et de le contenir en même temps qui émerge de l'écoute de We are enfant terrible, un trio français qui pourrait être le cousin lointain de La Femme. C'est le retour des vieux (mais toujours aussi modernes) briscard de Depeche Mode, la confiance tranquille de Pet Shop Boys qui sort des singles tonitruants et en même temps coulant presque de source.
L'invention d'un univers visuel qui va jusqu'à charrier les croyances, en créant une République (pas forcément démocratique, mais qu'est-ce qu'une vraie démocratie aujourd'hui ?) de toutes pièces avec Kadebostany, en s'inspirant des mélodies des films de Carpenter, des films d'exploitation, d'horreur, de genre, de Romero à Craven avec Carpenter Brut, un artiste solo français qui livre un disque au son percutant avec un deuxième EP, intitulé sobrement II. Et qui signe au passage une très belle bande-annonce de son nouveau disque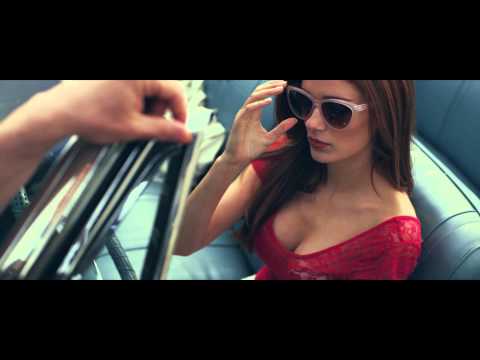 Ce mélange de nouveauté, de fraîcheur sautillante, comme on l'a vu dans la première partie du top avec Lorde, Haim, Marnie, La Femme, Le couleur, mais aussi ce croisement de genres, comme si la musique s'affranchissait des limites géographiques pour viser une pop protéiforme, tantôt bousculée par les guitares électriques, un synthé vintage par ci, tantôt caressée  par des voix angéliques, beaucoup de substance, des mots poétiques et beaucoup d'ambiance est rassurant, en faisant du neuf avec du vieux, en recyclant ces fameuses années 80, en s'en inspirant, finalement rien ne perd, rien ne crée, tout se transforme.
Le charme de ces artistes féminines, aussi, mon cœur et mes émotions sont en émoi à l'écoute d'Eli Demirezer, de Misia Ff (il y a eu pas mal de très bons singles polonais cette année, mais son EP est un peu au dessus du lot, notamment pour la recherche sur le son), de la marocaine Jannat.
Misia Ff
2013 c'est aussi l'émergence ou en tout cas l'arrivée sur les ondes françaises des mélodies venues d'Océanie que l'on entendait rarement jusque là. C'est le cas pour Lorde (en espérant que ce ne soit pas un phénomène, un phénomène étant voué à disparaître rapidement), mais aussi pour Tahuna Breaks qui sont bien moins connus à l'heure actuelle et qui pourtant apportent un groove certain à la musique pop.
Ce sont les Brésiliens d'Anvil FX et leur album instrumental, les expérimentations de [Physics] avec leur titre Cardinal Perplexogram, la house de Booka Shade un duo allemand, l'album nostalgique, un peu barré d'Anamanagushi, le metal de Kvelertak, un groupe norvégien énervé, la pop un peu (trop) édulcorée de Oh Land qui revient avec un disque moins inspiré que son précédent mais qui mérite tout de même l'écoute.
Voici la deuxième partie du Top Albums 2013, de la 21ème à la 40 ème place (avec deux albums à la 40ème place pour faire ex-aequo).

En cliquant sur les vignettes ci-dessous des meilleurs albums, vous accéderez à chaque single.
Les 20 autres meilleurs disques de 2013 dans le détail
21. Pet Shop Boys / Electric (Angleterre)
22. We are enfant terrible / Carry On (France)
23. Kadebostany / Pop collection (Suisse)
24. Misia Ff / Misia Ff (Pologne)
25. Tomahawk / Oddfellows (Etats-Unis)
26. Carpenter Brut / EP II (France)
27. Depeche Mode / Delta Machine (Angleterre)
28. IndiVa / Мизгелләр (Tatarstan)
29. Elif Demirezer / Unter Meiner Haut (Allemagne)
30. Jannat / Hob Jamed (Maroc)
31. Tahuna Breaks / Shadow Light (Nouvelle-Zélande)
32. Anvil Fx / Anvil Machine (Brésil)
33. California X / California X (Etats-Unis)
34. Raam-Leela / Raam Leela BOF (Sanjay Leela Bhansali) Inde
35. Deap Vally / Sistrionix (Etats-Unis)
36. Booka Shade / Eve (Allemagne)
37. Anamanagushi  / Endless Fantasy (Etats-Unis)
38. [Physics] / Spectramorphic Iridescence (Etats-Unis)
39. Oh Land / Wishbone (Danemark)
40. Babasonicos / Romanticismo (Argentine) et  Kvelertak / Meir (Norvège)