Nous y voila. La dernière ligne droite du top clips 2014, le classement de mes 10 clips préférés de l'année. Les autres n'ont absolument pas démérité et ce depuis la place 80. Mais il y a aussi des coups de cœur, et pour ma part une forme de déclaration d'amour à quelques artistes dont l'œuvre musicale m'inspire et auxquels j'essaie de rendre un très humble clin d'œil.
L'année 2014 a été riche musicalement, peut-être pas aussi impressionnante dans sa diversité que ne l'était 2013, encore une fois exceptionnelle au niveau de la qualité de la pop française pour laquelle ont émergé quatre grands groupes, mais elle n'était pas en reste non plus et a montré que l'hémisphère sud, notamment l'Australie et la Nouzelle-Zélande, tout comme les pays nordiques et en particulier la Suède avaient un incroyable vivier de talents.
Rasabasa
Image extraite du clip Embers de Rasabasa
L'année dernière était l'année de Lorde qui aujourd'hui signe la BOF du dernier volet d'Hunger Games (BOF d'ailleurs encensée un peu partout). Cette année est celle de Betty Who, Yumi Zouma ou Broods, mais si leur aura sur la scène internationale sera sans aucun doute moindre par rapport à celle de Lorde qui passait trois mois après la révélation Royals déjà dans Le Grand Journal. Car sauf erreur ou oubli, je n'ai pas encore entendu Betty Who sur une radio française de grande écoute, mais peut-être ai-je loupé quelque chose ?
La Nouvelle-Zélande, l'Australie, la Suède, le Danemark certes, mais aussi la France donc, puisque 5 cinq nominations d'artistes français dans les 11 premières places. Les réalisateurs des clips qui suivent ont en effet fait preuve d'originalité, de créativité, parfois d'audace (on l'a déjà vu avec Holly Siz et son clip de The Light). La dixième place revient à Goat et son clip qui ressemble à un long trip sous acides ou sous herbe (d'une excellente qualité), fait d'images hypnotiques, délirantes.
Goat
Une très belle place pour le duo Brigitte qui nous revient sur une tonalité nu-disco, entourées de paillettes avec un clip réalisé par Aurélie Saada elle-même. Une plongée dans la fin des années 70 (ou qui nous la rappelle) qui garde une touche très contemporaine.
Avec un décor simple mais une utilisation parfaite des trucages optiques, Christine and The Queens, sans doute LA révélation française de l'année, nous chante son Saint Claude, morceau planant et exécute une chorégraphie inspirée en smoking. Assez fascinant. C'est l'heure aussi en plein débat (houleux) sur la question du genre, d'allumer la flamme du gender, de se travestir, de se situer dans le crossdressing pour justement s'affirmer soi-même, en dehors des codes et des normes avec Giant in my heart de Kiesza, là aussi une révélation australienne, et probablement celle qui a fait le plus parler d'elle cette année.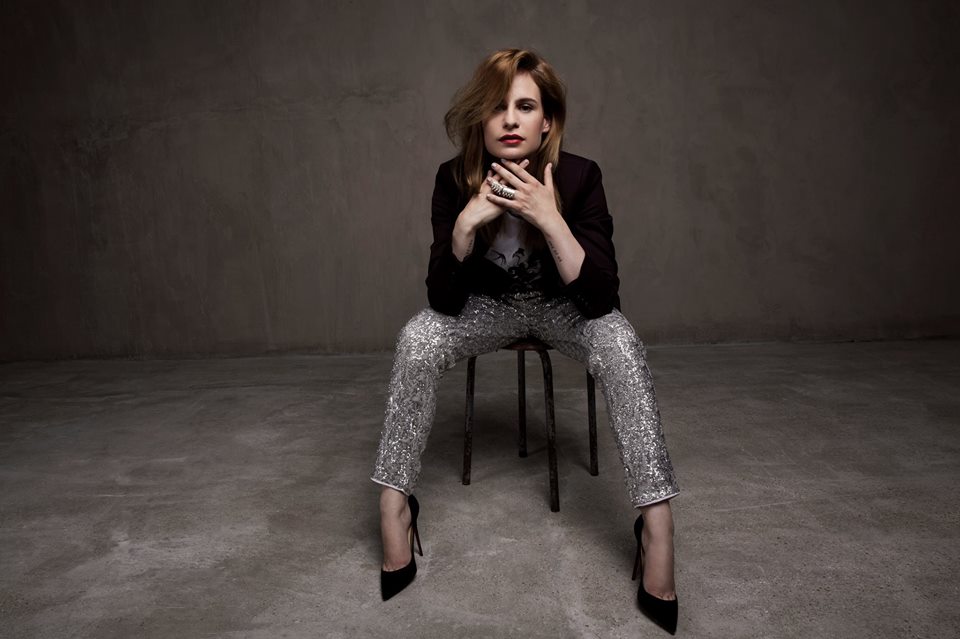 Christine and The Queens
La chanteuse Kiesza
Superbe clip de Rasabasa, un groupe lituanien qui m'impressionne coup sur coup, d'abord avec Interstellar, puis  Embers son tout dernier bébé. Cela rappelle 2001 l'Odyssée de l'Espace mais Embers montre surtout la beauté féminine sous les traits de trois femmes. Élans du coeur, premiers émois, sentiments diffus, là aussi on parle d'émotions pour le clip de La Iaia un groupe de rock catalan avec ce petit film L'OS. Très beau clip également, avec l'utilisation du matte painting, de la 3D pour Les voiles de Poom, un duo français qu'il faut absolument suivre de près.
The pirouettes
Timber Timbre montrent quant à eux dans Hot Dreams le décor d'un club de striptease où s'effeuillent les danseuses autour du pole dance. Fantastique clip d'atmosphère, porté par sa musique lancinante, ses éclairages aux néons, le rouge de la passion, l'ambiance nocturne. Mon deuxième clip de l'année c'est celui de Dernier Métro (de Kevin Elamrani) du duo The pirouettes, un duo qui rappelle les meilleures heures, les plus douces, les plus émouvantes aussi du duo Berger/Gall, en convoquant les années 80 mais en faisant aussi, toujours, preuve d'une modernité saisissante pour un si jeune âge. La dernière minute du clip est formidable, elle donne une impression rare de liberté. Et puis personne n'aime louper le dernier métro.
1ère place enfin pour Mademoiselle Javiera Mena, et c'est amusant parce que dès les premières secondes d'un clip sorti dans les tous premiers jours de janvier, je savais que quelque chose se passait et qu'il allait rester au top. Je l'ai découverte il y a deux ans c'était à l'époque de Luz de piedra de luna

Le clip de Luz de piedra de luna de Javiera Mena
Un clip magnifique, très axé 80′s, bourré de références (dont une à Body Double de DePalma) de sous-entendus sexuels, d'images fantasmagoriques, de désir féminin, pour une artiste qui affiche ouvertement son homosexualité et qui en ces temps de rejet voire de haine, fait un bien fou au monde de la musique. Une petite perle que j'écoute toujours très régulièrement.
Les places 10 à 1
10) Goat / Hide from the sun (Suède)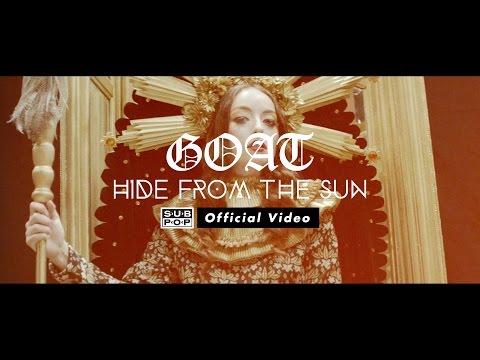 9) Brigitte / A bouche que veux-tu (France)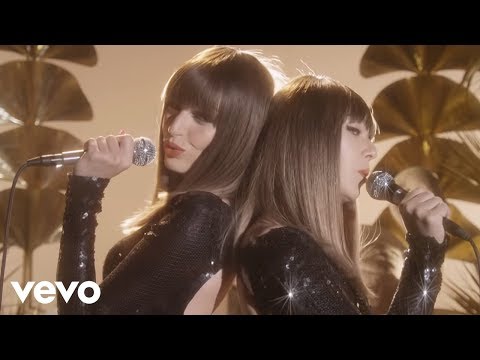 8) Christine and The Queens / Saint Claude (France)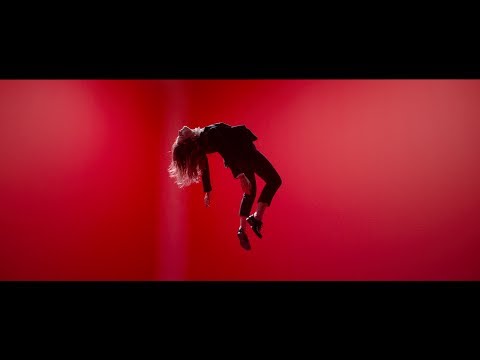 7) Kiesza / Giant in my heart (Australie)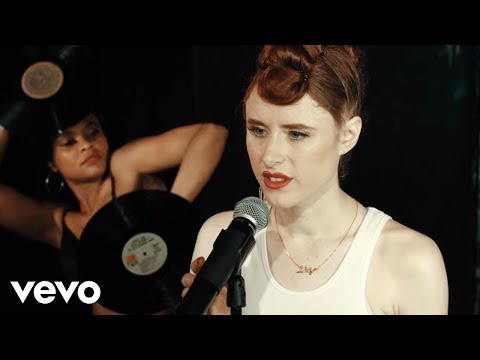 6) Rasabasa / Embers (Lituanie)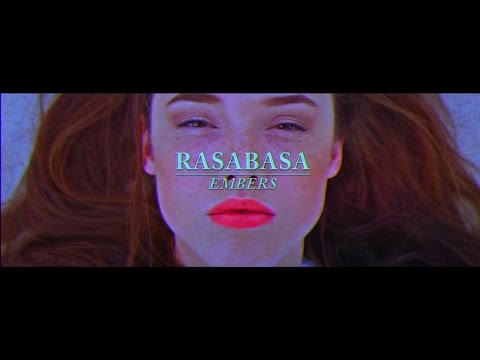 5) La iaia / l'OS (Espagne)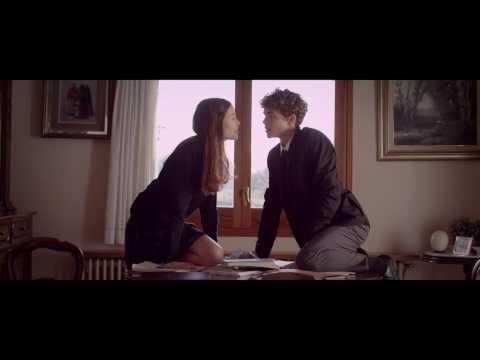 4) Poom / Les Voiles (France)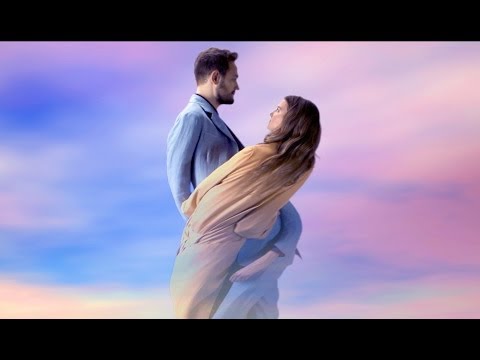 3) Timber Timbre / Hot Dreams (Etats-Unis)
2) The Pirouettes / Dernier métro (France)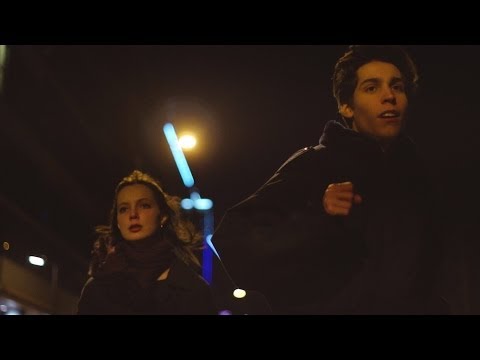 1) Javiera Mena / Espada (Chili)