The Pirouettes sortent leur premier album, et si l'attente fut longue elle est récompensée. Trois ans après le premier article que je consacrais au duo (qui à l'époque n'avait pas encore quarante ans à eux d'eux) en décembre 2013, le constat est le même : Léo et Vickie ont sans cesse, évolué, mûri dans leur démarche artistique. Ce sont des artistes qui s'amusent toujours de l'image pop rose bonbon accolée un peu trop vite sur leurs épaules. Il y a certes toujours ce goût prononcé de la plaisanterie, de la vanne, de la « joke ». Néanmoins, leur disque et leurs paroles (faussement naïves) décrivent aussi des états d'ivresse, des petites douleurs feintes, un cocktail d'autant plus étonnant qu'il donne un côté un peu piquant à une pop qui semble très sucrée.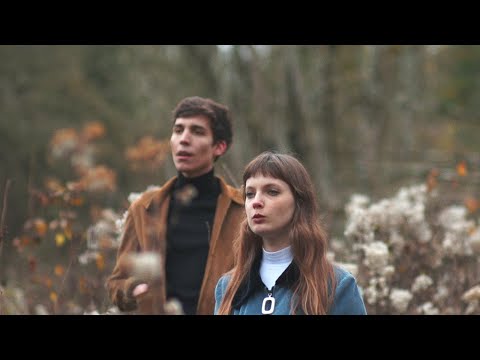 2016 (en ce temps là)
Je croyais, j'ai crû et je crois toujours en leur musique découverte un jour sur Youtube, en octobre 2013, avec une interprétation (une reprise en fait) de France Gall et Michel Berger. En la puissance d'un duo qui conjugue aujourd'hui ses influences 80 (Lio, Elli et Jacno, Daho,) plus anciennes (Yves Simon), mais aussi plus contemporaines, Michel Berger, même si lui aussi a connu ses grands succès dans les années 80. Il y a surtout la patte du groupe caractéristique, ne serait-ce que le visuel des pochettes, des clips, cette fameuse identité visuelle qui fait que l'on reconnait un artiste parmi d'autres instantanément. Ce premier album nous invite donc au voyage musical, comme eux adorent voyager au sens littéral du terme : partir, découvrir, et jouer aussi devant les autres, leur public, le public (souhaitons leur le plus large possible).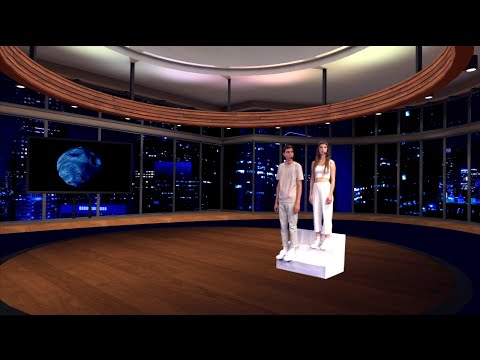 L'escalier
Il y a chez eux un sens inné de la mélodie, une rythmique immédiatement accrocheuse (Léo est aussi batteur et ça se ressent). Vickie apporte une touche de fraîcheur par les harmonies vocales et l'album est varié, frais, avec ce côté parfois doux-amer, sucré-salé, conjuguant les alternances, le chaud et le froid, une forme d'innocence pervertie par un mot qui claque, sonne et résonne comme un écho d'autotune ou une plage de synthé démente (l'intro fabuleuse de Coup d'éclat).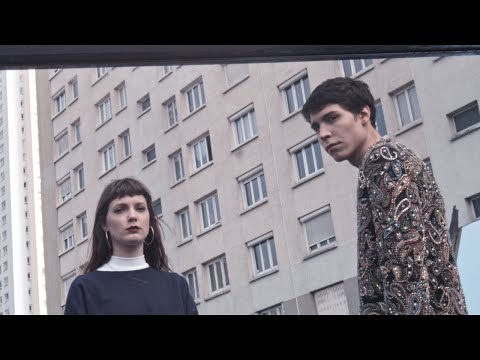 Je nous vois
Il y a de la variété au sens populaire du terme chez eux, et aussi un côté un peu indé, influencé par le rap des années 2010 (Signaux). Un jeu sur les sonorités, sur les aspérités du son détourné, sur l'idée d'une pop qu'on pourrait croire très accessible de prime abord mais qui cache parfois des velléités plus électro (Grand Bassin). Au bord de l'eau, 2016, Dans le vent d'Eté affirment aussi cette forte personnalité.
Surprenant, stupéfiant parfois même de maturité pour un premier disque (et oui, le premier), Carrément Carrément laisse peut-être une pointe de facilité affleurer s'il faut rechigner à ne lui trouver aucun défaut (il en a mais ce n'est pas le plus important,) avec les paroles de Jouer le jeu et le « putain » répétitif, d'autant plus accessoire en réalité que la mélodie est accrocheuse. Il y a des moments incroyables sur ce disque, L'escalier, un des plus grands morceaux du duo qui respire l'évidence, Je nous vois, le single qui a tout du tube, Carrément Carrément. Et puis Soleil Rare le plus morceau le plus easy listening, laidback qu'ils aient écrit sans doute. Une ballade où l'on sent la porte des étoiles s'ouvrir au dessus de nos yeux. Une ballade où l'on sent aussi poindre, et vivre cet amour profond et sincère qui unit les deux artistes.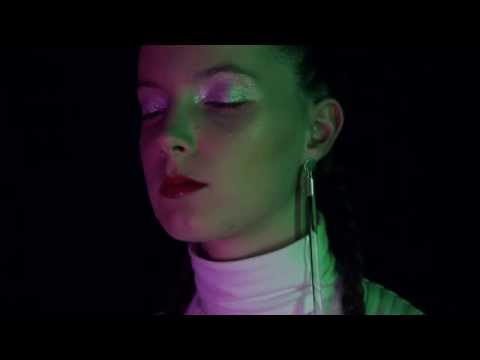 Soleil rare
S'il y a deux grands albums français cette année, ce sont à mon sens ceux de Grand Blanc (vertigineux et paradoxalement accessible car pop sous le vernis glacial) et The Pirouettes. Pas surprenant aussi de voir et de lire que c'est Caspian Pool qui l'a mixé. Le talent est là.