Il y a (presque) vingt ans je découvrais le clip d'un groupe américain qui choisissait comme nom un jeu de mots sur le célèbre artiste inventeur du pop art. C'était en 1997, et à la télé je voyais ce clip bariolé d'une chanson avec des seringues géantes, un décor en carton pâte flashy, des couleurs explosives, et une chorégraphie en plongée rendant à sa façon hommage à Busby Berkeley. Je ne le savais pas encore mais il était signé David LaChapelle.
The Dandy Warhols venaient de sortir son album The Dandy Warhols Come Down, que j'avais acheté en CD la même année que Album of the Year de Faith No More. Les souvenirs sont remontés  à la surface il y a quelques jours quand j'ai revu le clip sur Youtube. Je me suis instantanément revu en train de l'écouter à l'époque, complètement hypnotisé par le son du synthé, pris par la rythmique et….le joli minois un peu rêveur de Zia au clavier. Le clip de Not like if you were the last junkie on earth (titre à rallonge) m'avait secoué parce qu'en 1997, j'étais en pleine découverte du cinéma de Gregg Araki après avoir vu The Doom Generation en VHS en 1996. Nowhere était sorti, et ce clip complètement bariolé,original, décalé et plein d'humour noir (le final avec le corbillard), installait ma curiosité pour la musique alternative.
Le clip peut être violemment rejeté on peut aussi l'adorer.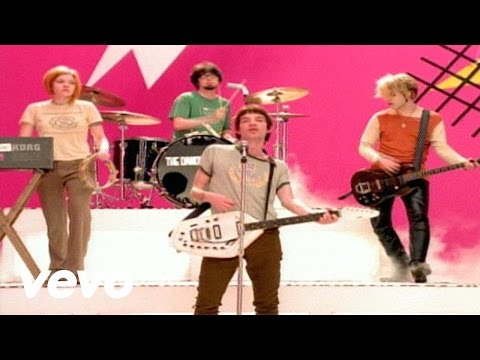 Not like if you were the last junkie on earth
20 ans après l'esprit piquant du clip demeure. Et vingt ans après, le groupe toujours en activité sort Semper Fidelis et ses images réelles non retouchées du Sex Palace (le seul peep show d'Amsterdam) sur des images stroboscopiques de néons, avec des images animées, un esprit toujours aussi allumé et un son qui pourrait faire croire a priori qu'il s'agit du nouveau titre de Queens of the stone age (un son stoner rock). Leur nouvel album est vraiment pas mal du tout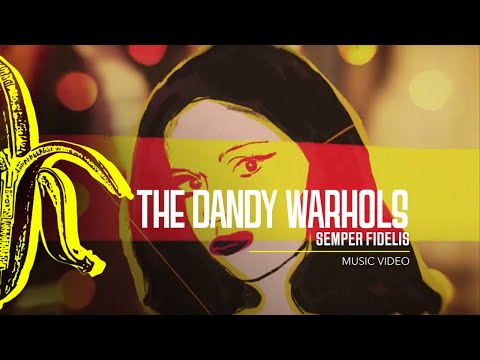 Semper Fidelis